Welcome to the Out of Practice Wiki
Out of Practice is an American sitcom that was produced by Paramount Network Television and originally broadcast on sister company CBS from September 2005 to March 2006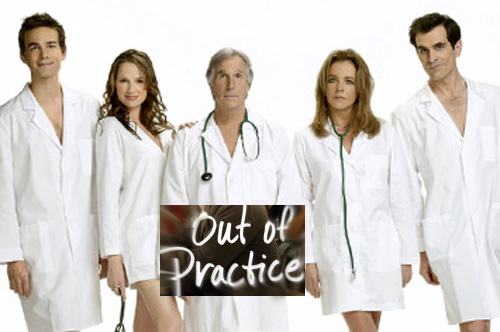 Out of Practice was a show about the Barnes family, all of which are doctors except the youngest, Ben, who is a marriage counselor. The story picks up right after Ben's wife has decided to leave him.
Ad blocker interference detected!
Wikia is a free-to-use site that makes money from advertising. We have a modified experience for viewers using ad blockers

Wikia is not accessible if you've made further modifications. Remove the custom ad blocker rule(s) and the page will load as expected.