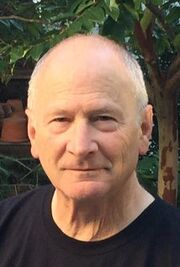 Philip Charles MacKenzie is a director on Out of Practice.
According to Jim (2002-2009)
Sonny with a Chance (2009)
Out of Practice (2005)
Married to the Kellys (2003-2004)
It's All Relative (2004)
What I Like About You (2003)
I'm with Her (2003)
George Lopez (2002)
Raising Dad (2002)
My Wife and Kids (2001)
Normal, Ohio (2000)
Attention Shoppers (2000)
Suddenly Susan (1997-1999)
Living in Captivity (1998)
The Simple Life (1998)
Almost Perfect (1995-1997)
Dharma & Greg (1997)
George & Leo (1997)
Boston Common (1997)
Temporarily Yours (1997)
Just Shoot Me! (1997)
Ink (1997)
Frasier (1995-1996)
Madman of the People (1994-1995)
The 5 Mrs. Buchanans (1994)
Roseanne (1993-1994)
Tom (1994)
Open House (1990)
Brothers (1987-1989)
Directed Episodes
Edit
External Links
Edit
Ad blocker interference detected!
Wikia is a free-to-use site that makes money from advertising. We have a modified experience for viewers using ad blockers

Wikia is not accessible if you've made further modifications. Remove the custom ad blocker rule(s) and the page will load as expected.