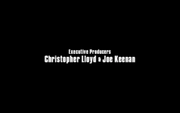 Created By
Produced By
Written By
Directed By
Executive Producers
Co-Producer
Casting By
Director of Photography
Production Designer
Edited By
Unit Production Manager
First Assistant Director
Second Assistant Director
Music By
Set Decorator
Casting Executive
Script Supervisor
Costume Designer
Costume Supervisor
Assistant Editor
Assistant Director/T.C.
Production Coordinator
Post Production Coordinator
Music Editor
Main Title Design By
Production Mixer
Production Accountant
Makeup Artist
Hair Stylist
Electronic Post Production By
Post Production Audio
Technicolor Sound Services
Re-Recording Mixers
Taped with Panavision Cameras and Lenses
Assistant to the Producers
Ad blocker interference detected!
Wikia is a free-to-use site that makes money from advertising. We have a modified experience for viewers using ad blockers

Wikia is not accessible if you've made further modifications. Remove the custom ad blocker rule(s) and the page will load as expected.